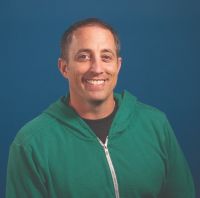 Jay Wengle, Project Director
Our vision at The STEAM Project is to prepare youth for a world that increasingly demands scientific and technological innovation, thoughtful design, and a focus on empathy.
Our programs support and foster imagination and creativity by providing youth with hands-on experiences and skill development using new and emerging technologies that enable limitless possibilities for design and invention.
Our mission at the STEAM Project is to foster empathy through a human-centred approach to design that we call "Design with Purpose."
Sincerely,
​​​James (Jay) Wengle,
Why S.T.E.A.M?
S.T.E.A.M is an acronym for Science, Technology, Engineering, Arts and Mathematics. As youth design and create, they will learn about and develop skills in these areas as they relate to the problems they are trying to solve. We believe that the best learning happens in context and when there is an immediate need to know or understand something. Instead of learning about science or mathematics or art in isolation, we focus on problems that need solutions and require learning and skills in many of the STEAM disciplines simultaneously.
Our Story
The STEAM Project was founded by three Science teachers with a passion for working with youth and for fostering creativity and innovative thinking by making new and emerging technologies more accessible. After realizing some of the limitations of teaching in a structured school setting, we felt compelled to develop programs that supplement school learning in a meaningful way and that offer a deeper exploration and interaction with topics in science and technology. We chose a design approach to learning because it allows us to incorporates the disciplines of Science, Technology, Engineering, Arts and Mathematics well. It is also an enjoyable and natural way to learn. ​