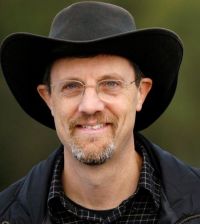 Craig, Douglas
Dear Parents,
Timberline Ranch has been serving children and families in Greater Vancouver and throughout BC for over 57 years. We are a non-denominational, charitable Christian society that is governed by a board of directors. It is our privilege and passion to help children become all that they can be!
Our staff and volunteers are energetic, caring, incredibly fun, and committed to live out their Christian faith. They are carefully screened and selected for their integrity, maturity, and ability to work with young people in a camp setting. Many have very specialized training and high levels of achievement in activity areas such as horsemanship and rock-climbing. They are trained to put the safety of all campers first and to respond quickly and correctly in the case of an emergency. We have established an excellent safety record over these many years, and we all work hard to maintain it. We are accredited by the BC Camping Association, and we follow the hundreds of standards required.
It is our desire to provide young people opportunities to develop in their whole persons: physically, emotionally, spiritually, and socially. While we do all we can to give campers "the time of their lives," we also provide opportunities for their character development, in an environment of love and acceptance. We look forward to serving you this year!
Craig Douglas, Executive Director