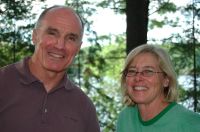 Pam Lamont, Owner/Director
Why Mi-A-Kon-Da is important -
Young girls from all over the world, of all ages attend Camp Mi-A-Kon-Da, creating a lifetime of learning, friends and fun. For over 60 years Mi-A-Kon-Da continues to have campers, staff and alumni return each summer.
I believe that all girls should have that one special place and time where they can truly be themselves, feel safe and secure in that environment to experience and try new things they have the power to choose. This is what Mi-A-Kon-Da provides to every girl, her own special place in the world that is all hers, to be themselves.
"Mi-A-Kon-Da is a magical place. There is no other place like it. We come to enjoy nature, make friends, depart, grow and come back again."
- Pam Lamont