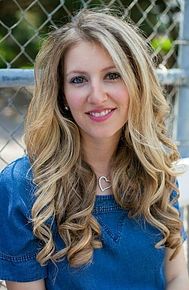 Jennifer Stitt, Camp Director and Coordinator
As a certified teacher and coach I understand and promote the importance of sport and being a part of a team or group, on a child's social and emotional development. I am therefore honoured to have a job where I plan and organize a program that helps develop our camper's baseball and life skills, and increase their confidence!
I have worked in camps for over 14 years, 6 of them as the Director of Field of Dreams, where providing children with the best summer experience possible is my priority. As a competitive baseball and fastball player for most of my life at some of the highest levels, I strive to bring so much of my knowledge, experience, and passion to the camp. I truly want to create a camp environment that inspires and promotes a genuine love for the game.
Within my camp vision, hiring the best staff is a big part of the camp's success. Our experienced instructors have strong baseball backgrounds, but even more importantly are enthusiastic, exciting, and outgoing people who provide positive interactions with each camper. The goal for my staff and I at Field of Dreams Baseball Camp is to provide a fun-filled, exciting summer for each camper that they will always remember!
Over the 6 summers the camp has been running, it continues to grow each year. We fill up each week and have a high number of returning campers, which is a true testament to the program we run. Please feel free to call or email me to find out more about our camp and to see if it would be a good fit for your child!
[email protected] or (416) 616-0757