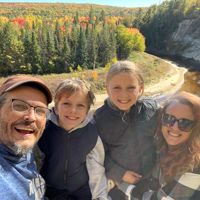 Matt Wilkinson, Executive Director
Today young people are looking for a place to belong, somewhere they know that people believe in them and be given the chance to experience new things to discover who they created to be. Camp Kwasind has a legacy of over 70 years of being a safe, affordable and high quality camp experience for campers ages 7-17 and as a Christian Camp we are committed to walking with young people as they become a living demonstration of God's love to their world.
It is an amazing opportunity to bring together an environment where campers can explore new activities, build lasting friendship, discover depths of faith, and have well trained and mature staff committed to giving each camper memories that will last a life time.
This is the place where youth belong and we they reach out to discover their potential. Look forward to seeing returning campers, new campers and friends of campers all being part of Camp Kwasind 2017.
Register today at www.kwasind.com
Matt Wilkinson (Executive Director)