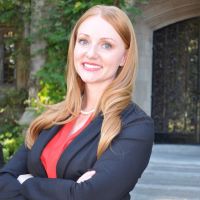 Katie Higginbottom, Dr.
Some of the most vulnerable ages for female adolescents are 10 - 13 years old. During these years, issues such as peer pressure, bullying, anxiety and body dysmorphia begin to consume our young women, distracting them from becoming all they can be. Up until these ages, girls show equal interest in leadership to boys. It is during this vulnerable time that girls' interest and confidence in leadership drops off.
I designed Empowered Girls Leadership Day Camp to empower girls with the confidence to realize their true potential & the leadership skills to reach their goals. Using fun, educational activities, Empowered Girls aims to conquer issues such as low self-esteem, negative self-talk, bullying, body dysmorphia & stress/anxiety.
Because empowered girls change the world.