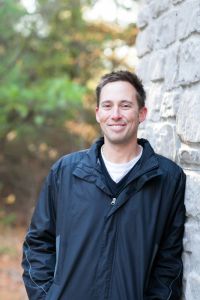 Tim Griffiths, Director of Summer Programs
Welcome to Adventure Camp and Mountain Bike Camp! Our TEAM is eager to assist your camper to have an active and exciting summer by engaging in a variety of different activities, which promote teamwork and personal achievement. These activities are designed with varying degrees of challenge ensuring your camper expands their physical and emotional boundaries in a safe and fun environment.

Our activities include mountain biking, vertical playground, descender, dual suspended indoor obstacle course, high-ropes course, balance challenge, portable low ropes, obstacle course, climbing wall, survivor games, indoor bouldering wall, organized sports, co-operative initiatives, a wide variety of games and more. We also offer an optional mountain biking specialty camp!

Everyone loves the excitement of a challenge. Check out our camp today!