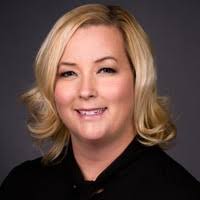 Sarah Leckie, Manager, Business & Program Development
York University Athletics and Recreation is on a Mission to transform the people we touch by leading the creation of a proud engaged campus; dedicating ourselves to excellence; investing in leaders and championing physical activity, sport and wellness.
One Lion at a Time!
At Lions Camp, we believe in helping every camper find their place to belong. Our multi-sport program introduces campers to a wide range of sport and wellness activities. In a single week, campers experience court sports, field sports, water sports, martial arts and even fantasy sports, like quidditch.
We recognize the important role that our staff play in your child's experience at camp. Our camp staff consists of York university students, student-athletes and/or youth leaders within the York community. All of our Camp Counsellors hold the following mandatory qualifications to ensure the safety and enjoyment of your children:
Standard First Aid with CPR C
High Five: Principles of Healthy Childhood Development
In-house Training
Clear Vulnerable Sector Check
Lions Camp will help your child find their passion, develop friendships and just have fun! Spend a week with us and experience all the programs York has to offer your family: wwww.camps.yorku.ca
One Lion at a Time!