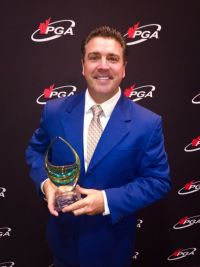 JASON HELMAN, Director of Instruction
It's my mandate to ensure golf continues to grow and gets passed on to the next generations. It's an amazing sport that teaches us a number of enriching things such as: honesty, integrity, responsibility, safety, respect, courtesy, confidence, perseverance, and judgment. Through the camps and private coaching kids will learn these values through the game and our coaching style. These camps are FUN camps but trust us, your kids will be better by the end of the week and you will see their development, be prepared if you as a parent golf, they will challenge you on the course.

Private Coaching, which is far more beneficial than any group coaching program is also available through a number of programs offered to match your budget, goals or schedule. Please feel free to reach out an inquire about any program you're interested in.