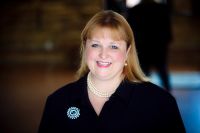 Jennifer Jones, Director
Our Kids and Teens program gives me the greatest joy. I love seeing the student's faces when they are in class - concentrating, processing, creating, and expressing their feelings. Our student's are home here. They know this is their safe place to find themselves and learn how to use dance as the best form of self expression. We work on building life long dancers - who know how to find JOY in their dancing - therefore better people and empathetic citizens.
We also concentrate on teaching our students technique, balance, posture and performance. From our regular term program to our CAMP program, we aspire to bringing out the very best in our students.