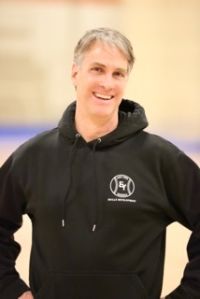 Andrew Pace, East York Baseball Camp and Clinic Director
For the vast majority of us, we put our kids in sport to learn life skills. Baseball, arguably more than most sports, teaches us to perservere, stay positive and stick together through adversity and failure.
Our Summer and PA Day camps and Off Season Clinics are focused on the whole child as well as developing the baseball knowledge and skills to excel at playing the game at any level. We create and maintain a positive and inclusive environment so campers will continue to enjoy playing the game for years to come. I believe in hiring a highly qualified team of instructors (all elite current or former baseball players) who connect well with kids and can demonstrate and explain baseball skills in a meaningful way to all participants.
Our track record of having numerous repeat registrations in both the the summer camp and off-season skills clinics are a tribute to the level of engagement we ensure and the effectiveness of our programs. We have registrants from across the 416 and 905 areas and are welcoming of anyone interested in being coachable to learn the game of baseball and developing and mastering its fundamental skills. Many of our participants have used the East York Baseball Camp and East York Off-Season Skills Development Clinics as a spring board into the more competitive Select and Rep levels of the game.
Come and try it out! You will not be disappointed!