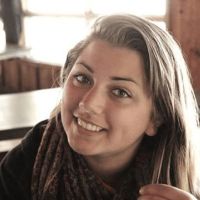 Miriam Reesor, Executive Director
I want to welcome you and your family to Willowgrove Day Camp. Our spacious 100 acre farm property and our focus on outdoor adventures set us apart from other children's summer programs. Looking for minnows and water sliders in the creek, swimming in the heated pools, and outdoor cooking over a campfire consistently rank as the top three favourite camper activities.
Willowgrove has a peace focus that includes activity based sessions that teach campers about peaceful alternatives to conflict and issues that arise in everyday life. Campers also have opportunity to explore what it means to be a global neighbour.
Research shows that learning and playing in the outdoors and developing the skills to be a good friend are important ingredients in healthy child development. My staff and I are committed to providing this experience for your child.
I welcome emails and phone calls and can be reached by emailing [email protected] or by phoning 905-640-2127.