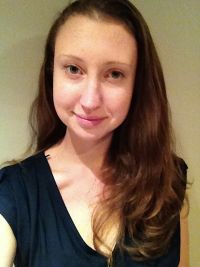 Sarah Stubbs, President and Founder of Life Gears Academy
With 4 years of experience running a STEM outreach organization, she is excited to continue to do what she loves with the freedom of starting this new organization.
Grew up in Aurora, ON and has lived in Guelph, ON since 2010.
Sarah's favourite part about teaching/ training is building confidence and excitement in others and being a part of that moment when someone realizes their potential.
Started by a young teacher who has a passion for empowering and educating people, Life Gears Academy was developed as a way of providing education in areas that she felt she couldn't teach in the classroom. As important as the school system is, some students still have gaps in their learning and development which can sometimes lead to a future of frustration and lost hope. This teacher believes that every individual has potential to achieve greatness and find their value so she started Life Gears Academy as a platform for individuals to launch off of.
Why a focus on STEM? With youth finding their strengths and exploring their interests, a lot of youth crave new environments to dig deep into STEM in ways that can sometimes be limited in the classroom. STEM is a huge contributor to advancements in society and that is why we believe that it is important to expose youth to various topics in STEM in an attempt to inspire them to make a difference in these fields.